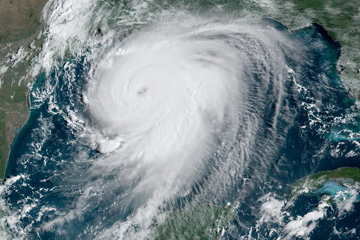 Be prepared for hurricane season

The official Atlantic hurricane season began on June 1 and ends on November 30 and has the potential to cause widespread disruption along the Gulf Coast. Significant damage has already been reported across Mexico and the Gulf Coast of the United States in the wakes of Tropical Storm Claudette and Danny.
Are you prepared for power outages or interrupted water supplies affecting the performance of your plumbed-in safety showers? With self-contained safety showers and eye washes on stand-by you have immediate back up to ensure you can remain compliant and keep workers safe whilst staying up and running.
Tank showers
If a loss of water supply, or unreliable water pressure, is a potential risk for your site Hughes recommend emergency tank showers when looking at purchasing safety showers: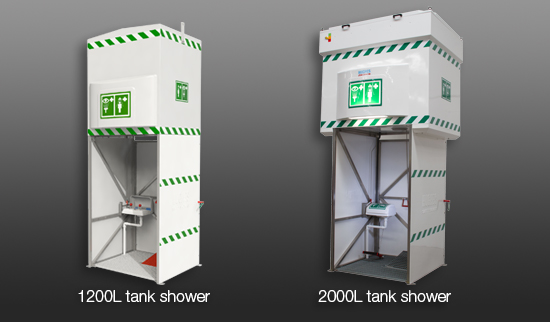 No need for a plumbed in connection
Frames built to California earthquake code
ANSI/ISEA Z358.1-2014 compliant
Suitable for hazardous areas
Flow rate of 20 US Gallons per minute (76 liters/minute)
Provides water at correct pressure and temperature even in remote locations
Suitable for all climates – immersion heated and jacketed models available plus optional chillers for hot climates
Mobile self-contained safety showers
For the ideal standby solution, in the event of plumbed-in showers going out of action, consider mobile self-contained safety showers: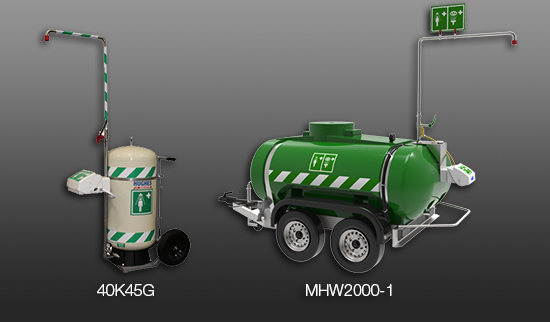 Delivers a constant flow of water for 2 minutes
Corrosion resistant, polypropylene-lined pressurized cylinder
Removable insulated (for frost and solar protection) or heated (to prevent water within the tank freezing) jacketed models available
Designed in accordance with ANSI standards, provides a continuous flow of tepid water for over 15 minutes
An integral immersion heater, controlled by a dual safety thermostat, maintains the water at a constant temperature
Durable, chemical-resistant polyethylene tank
Self-contained eye washes
Perfect as a secondary safety measure to supplement fixed installation eye/face wash units, self-contained eye wash units can provide much needed decontamination in the event of interrupted or unreliable water supplies: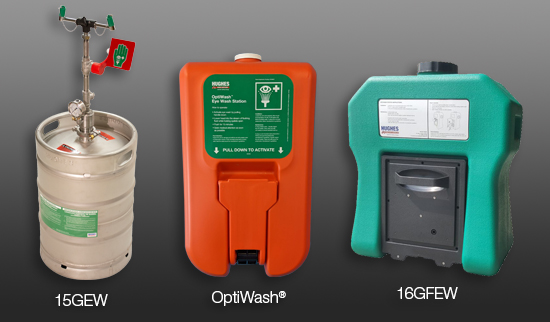 15GEW - 15 gallon pressurized eyewash station
Provides emergency eye washing for up to 15 minutes
Pop-off dust covers and push lever operation for ease of use
Pressure gauge and dual action safety valve prevent over pressurization and allow the user to vent the cylinder for cleaning and maintenance
Use integral ½-in (F) NPT connection to attach optional drench hose for decontamination of body parts subjected to minor exposure
OptiWash® - 10 gallon gravity-fed eye wash station
Delivery manifold drains unused water reducing the risk of stagnation
Simple to use with pull-down activation handle
Wall mounting bracket included
Meets ANSI Z358.1 requirements
16GFEW - 16 gallon gravity-fed eyewash station
Portable design with carrying handles and concealed mounting bracket make moving and relocating easy
Can be wall mounted or used on a bench or tabletop
Simple to use with pull-down activation handle
Meets ANSI Z358.1 requirements
Take action, get the right safety showers for you
You need to ensure that your safety showers are as robust as possible to ensure you can protect your workforce at all times. If you find yourself without a reliable water supply, ensure you're able to continue working safely with no lost time or revenue.
Our sales team can help you find the right safety shower for your application, get in contact or request a quote today.