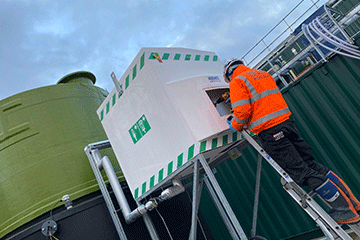 Protect your investment with regular maintenance and servicing
Before the introduction of emergency safety showers and eye washes as standard safety equipment, employees were subject to a high risk of injury. An incident in the 1950s was instrumental in the formation of Hughes Safety Showers. Charlie Gamble accidentally stepped into a sulphur solution and had to rinse in an old cast iron bath of stagnant water. This was the only place he could find relief from the burns.
A failure in emergency safety equipment today can be avoided with a regular maintenance and servicing routine of emergency safety showers and eye wash units, ensuring this life saving equipment functions properly when it is needed.
EU and International standards, EN15154 and ANSI Z358.1-2014, stipulate weekly testing and inspection of safety showers and eye washes, as well as annual servicing to remain compliant. If a shower fails to function correctly or further injures an employee, significant fines and/or imprisonment could be enforced.
Weekly flush tests clear the line of any sediment build-up and reduces the risk of harmful bacteria growth, whilst also confirming the equipment is operating correctly. Learn more about what to look out for with our helpful video.
Don't forget, all weekly activations must be recorded for auditing purposes.
An in-depth annual inspection of safety showers, eye washes and associated equipment is essential. All components should be cleaned and disinfected, and tank showers emptied and chlorinated. The condition of each asset should be assessed, and any issues rectified to prevent serious failure.
With over 50 years of manufacturing excellence, Hughes are best placed to service and maintain your equipment. Our deep understanding enables us to take care of all your showers and eye washes, whatever the brand. Consider an Essential or EssentialPlus service contract, an affordable and reliable way to achieve compliance and ensure your assets are 100% fit for purpose. Our highly skilled engineers provide a detailed site survey report, including images of your equipment, after each visit to allow you to build a comprehensive service history. Take advantage of a range of additional benefits such as complimentary consumables and discounted hire units, request a site specific quote today.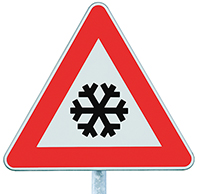 Although the EN and ANSI standards recommend an annual service, it is important to consider changes in season. As winter kicks in, temperatures can drop to below freezing in many locations. Defects in lagging will lead to frozen pipes and an inoperable safety shower. Checks must be made to ensure the heating is working correctly and the power supply to the equipment is functioning. In hotter climates, chillers that are not operating at full efficiency will be unable to cope with the excessively high summer temperatures.
It is advisable to put six monthly services in place to ensure showers and eye washes are ready to use in an emergency...it's worth noting, the Hughes Essential and EssentialPlus service contracts offer two or four visits a year respectively – find out more!

Don't Delay. Call Hughes Safety Showers Today to Implement a Service Contract
For any further questions, information on our service contracts, or product information please don't hesitate to contact Hughes.