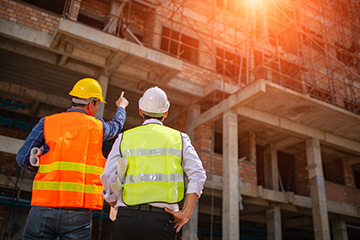 Alleviating The Transient Hazards of Construction Sites

Construction is one of the most fast paced and ever-changing industries on the planet, contributing £117 billion to the UK economy alone and making up 6% of the total economic output. With the vastness of the sector comes a variety of hazards that workers are exposed to, making accidents prevalent and often unprecedented. It is therefore vital to ensure that workers are aware of the dangers in their role and implement suitable measures should an emergency occur.
The Construction (Health, Safety and Welfare) Regulations of 1996 stipulate that any person on a construction site shall implement sufficient arrangements for dealing with any foreseeable emergency. In addition, the arrangements must be tested at suitable intervals and every person to whom the arrangements extend must be familiar with those arrangements.
While hazards can vary greatly between projects, solvents are some of the most prevalent and versatile substances found on construction sites, found in everything from cleaning fluids to paints and adhesives. Despite their uses solvents can be extremely hazardous. When inhaled or meeting the skin, solvents can affect nerves and brain function with symptoms ranging from cracked, bleeding skin to dermatitis and chemical burning. When contacting the eyes, burning, and tearing of the eye can occur and, if severe, can lead to visual problems.
Another common, and often unavoidable, hazard found in construction is dust, including harmful silica dust. Even when great care is taken to protect a worker, dust can find its way into a worker's eyes leading to irritation and can prevent the casualty from continuing work for as long as the irritation persists.
In the event of an emergency, a worker must have access to a means of flushing the irritant or hazardous substances to prevent further harm. It is therefore essential to provide workers with access to safety showers and eye washes should harmful or irritative substances make contact.
Construction sites are constantly evolving during their projects, often lacking a constant supply of water or electricity, and therefore making emergency decontamination facilities challenging to implement and maintain. In these circumstances, mobile and self-contained safety showers and eye/face washes are ideal to provide adequate care to a casualty within suitable reach.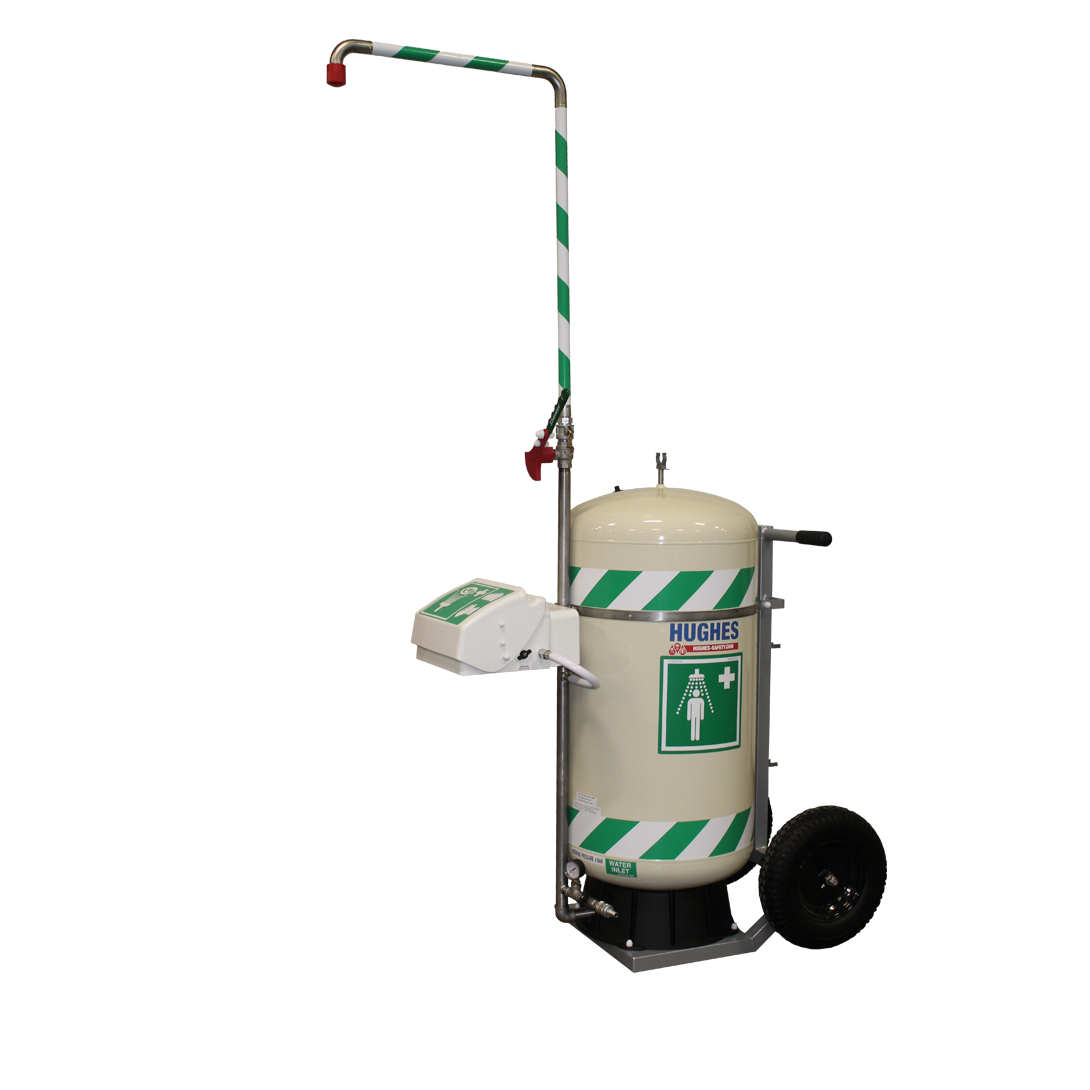 EN and ANSI standards stipulate that safety showers and eye washes must be located within 10 seconds reach of a hazard to provide relief to the casualty. The STD-40K range holds 114L of water, features an ABS closed eye/face wash, and is easily maneuverable to within a close proximity of the hazard. The closed eye wash is an ideal solution for a construction site as the lid prevents dust and debris from collecting which could damage the unit. The unit is suitable for a variety of different climates with the addition of a retrofittable heated or insulated jacket dependent on your site requirements.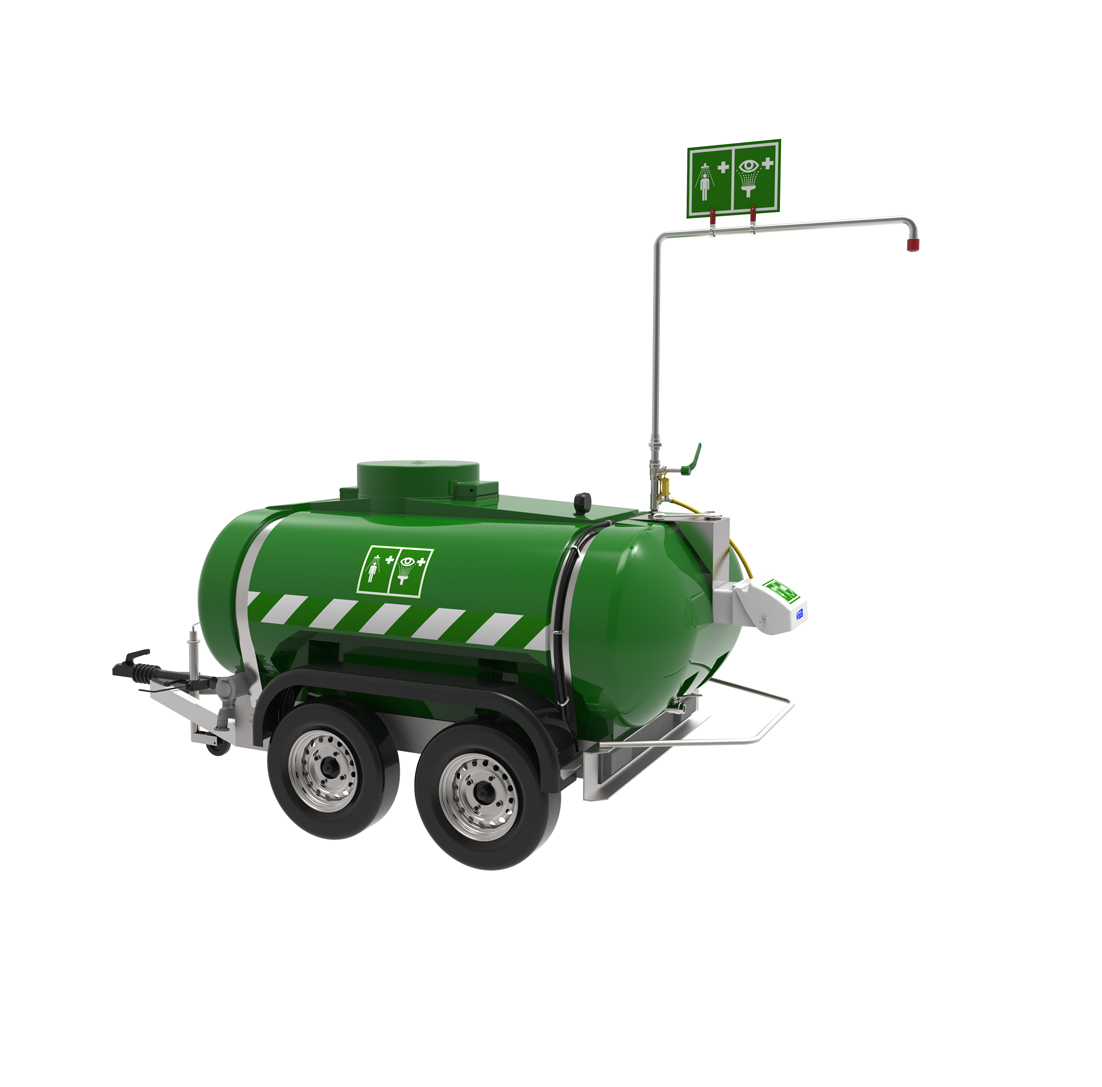 The 1200L self-contained bowser with ABS closed bowl eye/face wash is immersion heated to provide 76 litres of tepid water for 15 minutes, complying with EN and ANSI standards. Standards stipulate that a continuous supply of tepid water must be supplied to prevent further injury to the casualty, as further outlined in our dedicated Hub article. The unit can be filled with a standard garden hose before being transported to the site using the provided towing hitch.
As each construction site is only temporary, hire units can often be a better solution. If you have budget constraints or are in immediate need of safety showers these units are also available for hire at an affordable price. Enquire today about our availabilities.
Portable safety showers and self-contained eye washes are an essential tool in providing immediate relief to a casualty and preventing prolonged exposure to hazardous substances. Click here to browse our full range of mobile safety showers or contact our technical experts to discuss your requirements.
References: ONS Construction Statistics (ons.gov.uk)
Public Health Solvent Information (publichealth.va.gov)
Top Hazardous Substances on Construction Sites (esub.com)
The Construction (Health, Safety and Welfare) Regulations 1996 (legislation.gov.uk)