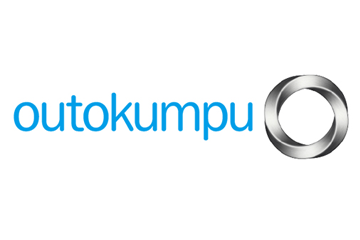 Enhancing Safety at Outokumpu


Background

Outokumpu are the global leader in stainless steel, boasting the widest product portfolio in the market. With 100 years of expertise in metals and mining, they aim to become the best value creator in stainless steel.
They supply a myriad of industries from automotive and construction to food manufacturing and energy. Outokumpu's Sheffield facility includes a melt shop, continuous casting, a bar finishing facility and rod mill which are part of their Long Products business. Output from the site consists of stainless steel in various forms from finished to semi-finished products.
Objective
The Sheffield facility has different process lines with varying mixtures of acids and caustics, bulk storage areas and effluent treatment. To ensure workers who could be exposed to any of these hazardous substances have access to quality and functional safety showers and eye/face wash equiment, they decided they needed to replace their old safety shower models.
The first challenge Outokumpu faced with the provision of safety showers was a lack of reliable water pressure on site due to the high level of water usage on site for various processes.
The facility also needed a larger number of showers than is usual for a site of this size. Operatives at the site work on different levels and regardless of how close a shower is, it is vital that there are no obstacles in the way, including stairs.
EN 15154 and ANSI Z358.1-2014 standards both state that the path to a safety shower should be free of obstacles and obstructions. If a casualty is temporarily blinded by a spill or splash, or in a rush to decontaminate quickly, stairs are an extremely dangerous hindrance and can result in further injury.
Additionally with regular servicing of their safety showers being a priority, it was essential that this was simple and safe to do.
"the new showers are much bigger and are visually more prominent [...] When suiting up in a full chem-suit they help to instil confidence."
Solution
Tank showers were the ideal solution, they are stand-alone units with no need to rely on a plumbed in water supply. Designed to meet and exceed EN and ANSI standards, the 1500L tanks offer a flow rate of 76 litres per minute and are suitable for both indoor and outdoor use, perfect for Outokumpu's large and varied site.
The polyethylene tank and GRP panelling allow for high corrosion and UV resistance, while the tank shower frames are built to California earthquake code. They're also very simple to operate with a quick activation panic bar and walk-on foot panel.
With emergency tank showers measuring in at over 3 metres high, inspecting the water tanks was a tall order and raised issues concerning the safety of employees working at height, who are often performing this task alone.
Organising checks or maintenance can require hiring scaffolding which can be costly and time-consuming for the regular quarterly services of the showers. To solve this issue, Hughes supplied one of the latest tank shower optional fittings, a GRP ladder platform, designed to enable easy and safe access to the tank.
These platforms were retrofitted to the site's existing Hughes tank showers, mounted on the left, right or rear of the shower, depending on the location requirements. At 1215mm high, the railing on the Hughes platform exceeds the HSE recommended 950mm for working platforms as well as the 1100mm stipulated in Building Regulations for guard rails.
Our expert service team also professionally installed and commisioned all the tank showers and ladders on the site giving Outokumpu complete peace of mind.
Tom Parry, a Mechanical Improvement Engineer at the site, added, "As a top tier COMAH site, the new showers are much bigger and are visually more prominent which gives the right impression to our employees, to visitors, to the HSE and to customers that we take health and safety very seriously. We have some very hazardous chemicals and some awkward maintenance jobs. When suiting up in a full chem-suit they help to instil confidence. In the event of an incident prominence and obviousness is always beneficial."
Do you require a bespoke engineered solution? Please contact our team to discuss your requirements in detail.