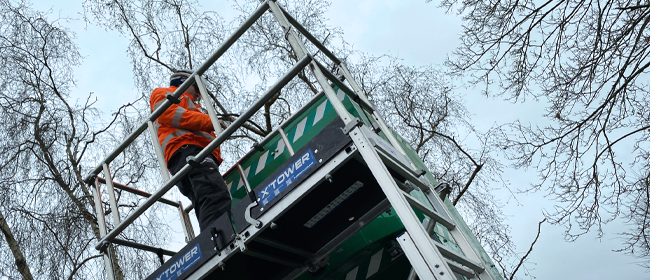 Routine servicing from Hughes
Don't let this life-saving equipment fall into disrepair, book a Hughes service every 6-12 months for complete peace of mind.
Regular checks from our highly skilled engineers who can identify and rectify potential problems to prevent serious failures.
All shower and eye wash parts will be thoroughly cleaned and disinfected.
Full site survey report following the service visit indicating the condition of each asset, the parts fitted, faults found, and, where applicable, recommendations for improvements enabling you to build a full service and maintenance history.
Stay compliant. EN15154 and ANSI Z358.1-2014 standards recommend regular testing and routine servicing to ensure your emergency showers and eye wash units continue to operate effectively during their lifetime.
Regular maintenance
Regular maintenance is essential to ensure correct functionality. A weekly activation must be performed and recorded to ensure a full history is maintained as per European and International standard requirements. All equipment should be visually inspected and activated at least once a week to ensure it is operating properly, to clear the line of any sediment build up and check that the water runs clear.
Refer to the product Installation and Operation manual for advice on regular cleaning of your safety showers and eye washes. Shower heads, nozzles and diffusers must all be kept clean to prevent build up of debris/bacteria. If you have electrical equipment this must be visually inspected on a regular basis to check for any damage.
If any of your showers are temporarily out of service consider hiring a unit from Hughes while they are undergoing maintenance.
Repairs
Accidental damage to your safety shower or eye wash must be rectified immediately to ensure it's not out of action for an extended period of time.
Whether it's a cracked eye wash bowl, a replacement valve or a new immersion heater, the experienced service team at Hughes can help. Simply complete the enquiry opposite with as much detail as possible.
SERVICE AND SUPPORT REQUEST